Court Docs Confirm My Suspicions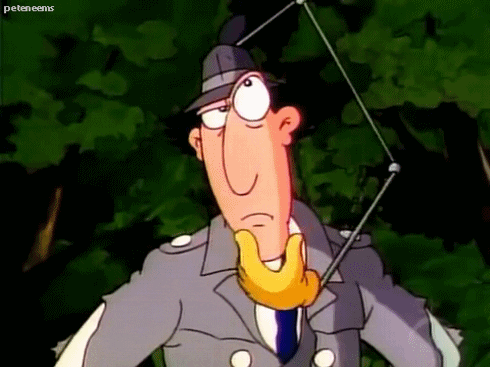 Over the last few weeks I've been writing about consolidation and our affordable housing crisis. I wrote about the construction supply industry, the insurance industry, and the insurance adjuster industry.
I'm not the only person talking about this now. Rising insurance costs are becoming part of the discussion around rent control in Nova Scotia. I just think I'm the only one talking about the real cause of these excessive premium increases.
A peek into my process
In my last post I started to write about property restoration companies, like System Care, First OnSite, Paul Davis, WinMar, or Puro Clean. In my mind I thought writing about restoration companies and insurance adjusters in one post would generate a lot of efficiencies for me.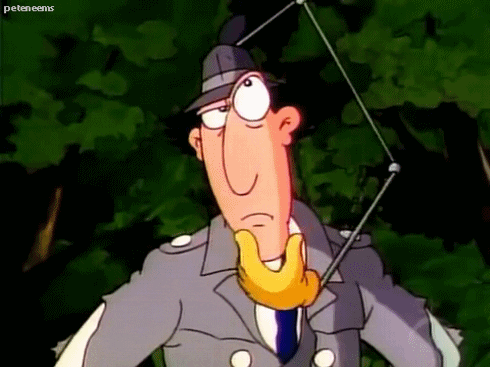 Then I started to find more and more info on the property restoration companies. And… here we are; a separate post.
---
My experiences
We've had two large water damage claims in all of our properties. Each time we called our insurance company, who sent the file to a claims adjuster who sent out a property restoration company – First OnSite in both cases. This is when I started to become interested in the property restoration companies.
I assumed you had to let the property restoration company do the work, but you don't.
As it turns out, you can choose to manage the remediation and repairs yourself. To do this you get quotes and submit them to the claims adjuster. You manage the project, and when it is finished, the claims adjuster verifies the work is complete before sending you a check for the quote less your deductible.((In my case I didn't actually save myself any money buy doing the work. I just wanted to manage the project and get it finished as quickly as possible. In fact I saved the insurance company money. I mean, I still paid the same deductible out of pocket. ))
Managing construction projects is what I do, so this is the route I chose for both projects, mainly to finish the work in the time frame I wanted. When I got my quotes together, my costs were 25-30% less than the property restoration company.((A typical homeowner probably wouldn't save this much, I understand I'm buying at wholesale prices.)) If insurance adjusters or insurance companies manage the repairs like I did, there are significant savings available. This would just require them to have the overhead and infrastructure to manage all these claims. They don't want to commit to those expenses. As long as the excess repair costs can be passed on in higher premiums, it's more 'efficient' for the insurance companies and insurance adjusters to work with a handful of national companies.
---
My look into property restoration companies
Initially my interest in these companies came because the margins seemed excessive for the construction industry. I wanted to know if I could make some money by getting into this business.(( I ultimately decided not too. And I am glad for it. )) My interest this time is in looking at consolidation in this industry.
The Franchise Model:
Most of these companies are locally owned franchises. Because of the power imbalances between the franchise and franchisee, I had no interest in opening a franchise.((First OnSite was originally not franchised, I'm not sure if it is now or not.)) For example the Tim Horton's Lawsuit.
These two articles are about restaurant franchises, but I suspect they would also apply in this industry.
However, the marketing for the franchises is solid. Just look at the Puro Clean Franchise page:
#1 – Marketing yourself as a high-margin business is a great drawing card for franchisees.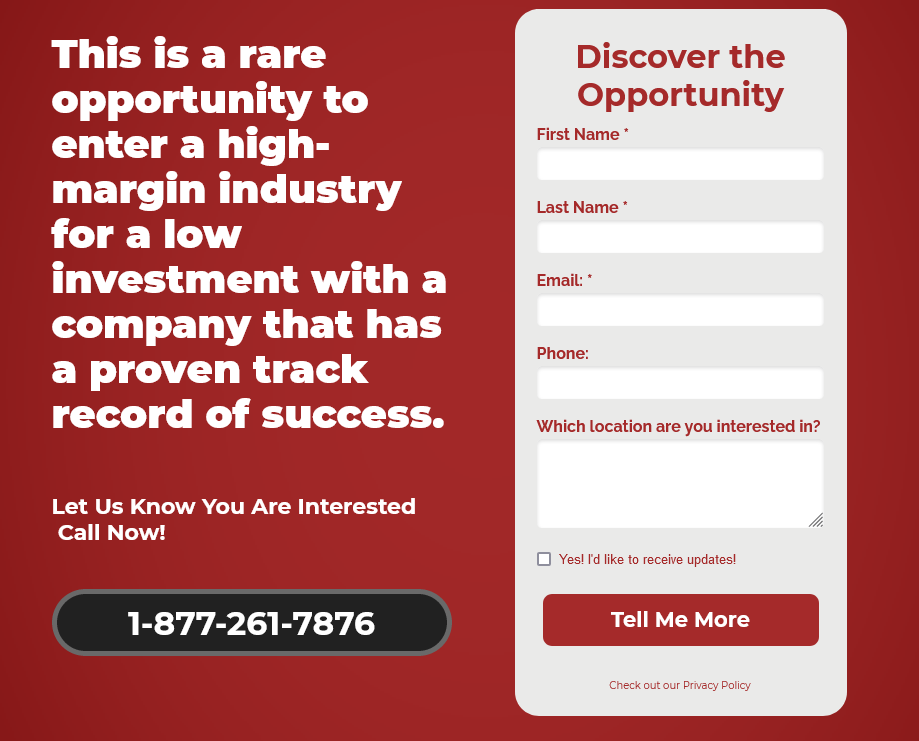 #2 – You ONLY need $220,000((You actually need $230,000. They screwed up their math.)) to invest to get into this high-margin business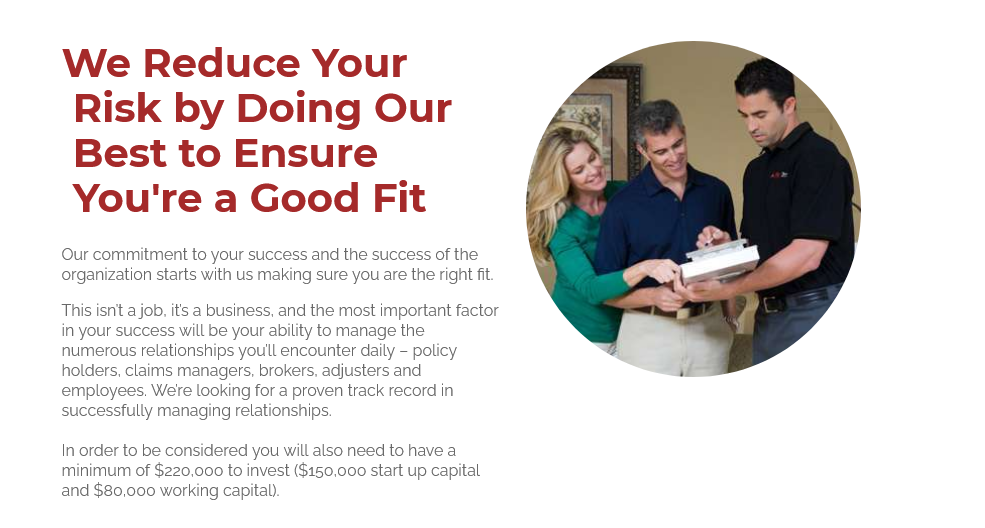 #3 – Oh – in this high-margin business there is no price competition.

With marketing like this I can see why people want to open up a franchise. I'm relieved that I didn't.
---
Structure of this industry:
In my internet sleuthing to clarify the ownership of property restoration companies I found the following:
Then I found the court file from 2016 when First OnSite GP filed for a bankruptcy. This is when I realized writing about property restoration companies had to be a whole new post.
The First OnSite GP bankruptcy
Let's dig into this document. It provides a window into this industry that I was always guessing at before.
FTI Consulting was appointed as the monitor to oversee the bankruptcy proceedings and the potential sale of First OnSite GP.
A totally normal org chart
Here's the organizational structure of First OnSite.((This org chart is messed up, and a huge red flag. If I ever saw a company with this org chart I'd ask when are they going bankrupt? Who actually owns what? ))
Let's start at the top with Torquest Partners, a Canadian private equity firm.
They own 100% of First On Site GP through two different funds, and they own 100% of 2123101 Ontario Inc. through the two different funds.
But then they own 58.1% of First OnSite Restoration and 41.9% is owned by other Canadian investors.
Then First OnSite Restoration owns a holding company that owns 100% of the US-based First OnSite Restoration.
I think I've got it? ((I didn't even try to sort out the 14 different classes of LP shares identified on pp. 57-58.))
Cross Ownership in the Insurance Industry
Another interesting note – In August 2010, while Torquest owned FirstOnSite Restoration, they made a significant investment in SCM Insurance Services, which owns ClaimsPro, one of the few remaining independent insurance adjusters remaining.
Were there "synergies" for Torquest by owning one of the largest property restoration companies and then investing in one of the few remaining companies that can direct the flow of insurance work?
What were First OnSite's goals?
Simple – consolidate the traditionally regional property restoration business.
The whole company started by merging two businesses – one in Ontario and one in BC. These quotes are from the affidavit of Dave Demos, CEO of First OnSite GP.

Then they sought to roll up the rest of the industry.

They said the quiet part out loud.
Their goal?
Monopoly.
---
Why did they want to do this?
Because the insurance companies were consolidating and they wanted to deal with a national service provider.

I always suspected consolidation amongst insurance companies led to consolidation in the related industries. I feel vindicated to have the CEO of First OnSite say this is the reason they tried to roll up the property restoration industry. Well, that and they could in theory make huge sums of money.
By 2015, First OnSite was operating across the country except for Newfoundland and the three territories. In 2015 they had $154,837,000 in revenue across Canada
---
What went wrong?
First – too much debt from their attempted consolidation.

Second – not enough "synergies" or "efficiencies" were gained from these mergers. Better described as they couldn't fire enough people to become profitable.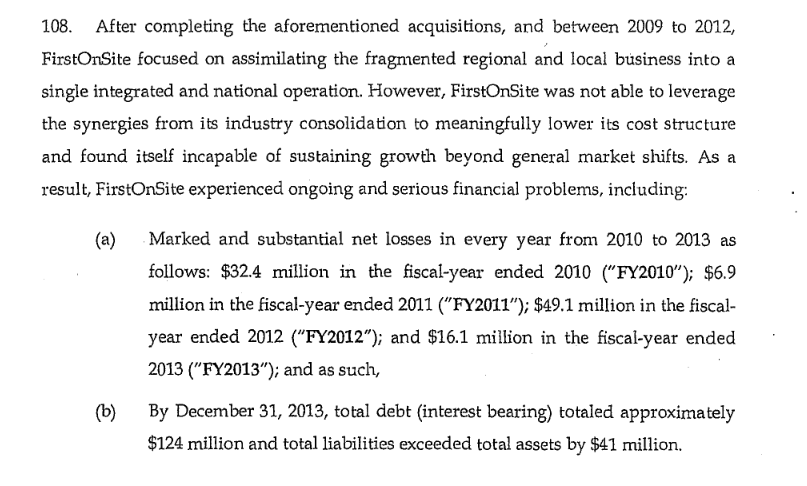 Third – their investors bailed. This was the death stroke.

First OnSite could depend on TorQuest to fund all their losses and cash flow problems in pursuit of a consolidated industry. Until 2015 when Torquest stopped. I can't figure out why they stopped though.

This led to First OnSite's insolvency.
The unaudited balance sheet prepared as of February 29, 2016 has asset book value of $86,989,000 and liabilities of $161,360,000.
---
Role of the Finance Industry
I've thought for a long time that we need to deal with the financial industry's role in our consolidation crisis. Torquest funding the losses of First OnSite as they consolidated the property restoration industry is example of finance supporting consolidation. Without Torquest, First OnSite does not grow to the size that it was when it collapsed. Perhaps it would have stayed at a reasonable size and been forced to build a stable and solid business.
---
What happened to First OnSite?
In 2017, Interstate Restoration LLC purchased First OnSite Restoration. Interstate Restoration was one of the largest US-based property restoration companies, and with this purchase became the second largest independent restoration company in North America. In case you were worried, Private Equity wasn't left out of this deal – Delos Capital provided the funding through their subsidiary Global Restoration Holdings.((One odd piece to this transaction was they purchased First OnSite Restoration using a numbered company in Nova Scotia, which was quickly renamed to First OnSite Restoration. I don't know why they did it through a NS company? Anyone have any thoughts?))
In 2019, FirstService Corporation acquired Global Restoration Holdings, the parent company of First OnSite and Interstate Restoration. FirstService Corporation has a history of acquiring other companies like College Pro Painters, California Closets and Paul Davis Restoration in 1997.
In Dec 2019, FirstService Corporation purchased four regional property restoration companies.
In 2021, FirstService rebranded seven of their property restoration companies under the First OnSite name and branding. Keep in mind this rebrand did not include Paul Davis. That is still viewed as a separate company, even though they are owned by the same company.
I think First OnSite eventually did complete their goal of consolidating the industry. It just took a bankruptcy and being purchased by a large American company.
---
Phewf – that was a journey.
Thank you for sticking with me.
My conclusion of all this?
The property restoration industry is not a healthy or competitive industry. It's been consolidated into a few major players, and we all suffer because of it.
There is limited competition, and no incentive to keep restoration costs low because these excess costs then get passed on to us as higher insurance premiums.
---
#freeboswell
We need the Canadian Competition Bureau to act to bring competition into this industry. But, we can't start with the property restoration industry. We have to deal with the root problem – consolidation in the insurance industry.