Why are new houses all the same colours?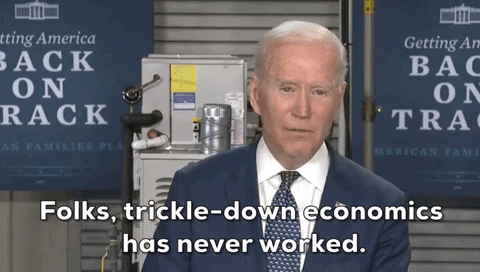 The housing bubble reached Amherst, Nova Scotia last spring.((My wife and I tried to sell our old housing in 2018 for $115,000 and couldn't. We rented it for two years. In Spring of 2021 we sold it for $160,000. Yeah, yeah, I hear city folks laughing at those dollar amounts, but our house did not increase in value ~40% in 2 years. Our other previous house that we had rented for 5 years, sold for about 30% over what I thought it should have.)) I can't imagine how bad the bubble must be in the rest of the country for it to drive up prices in Amherst. I mean, the housing bubble should never reach Amherst, it just never should. But it did, and I have thoughts on affordable housing, real estate, and construction.
Full disclosure: These thoughts emerge because I am a real estate developer in Nova Scotia. We build, rent, and manage apartments. About 25% of the units we have built are affordable housing and were done with support from the provincial government. We have developed land, and built and sold single-family homes. I was also a member of one of the sub-committees for the Nova Scotia Affordable Housing Commission that was formed in the fall of 2020. Read their report here. The Canadian Center for Policy Alternatives in Nova Scotia also produced a report on affordable housing. Needless to say, I have MANY of thoughts on real estate, construction, and affordable housing.
Don't complicate affordable housing discussions
Affordable housing is all about the dollars and cents. Do not get distracted by anything else; it's solely about money.
Let's hear from Jimmy McMillan, with the Rent is Too Damn High Party:
Gross Income * 30% =< Cost of housing
CMHC's definition of affordable housing is a household paying less than 30% of its gross income on housing.
This means there are only two variables to adjust – income or cost. To address unaffordable housing we need to either increase incomes and/or decrease costs of housing.((For homeowners this includes mortgage, property tax, heat, electricity and municipal services. For renters, it's rent plus any extra utilities or municipal services.))
How we achieve this is up for debate, but any policy proposal has to either raise incomes or lower the cost of housing. If it does neither, then the policy won't help with affordable housing.
---
Proposals to increase supply
Typically it's argued we need to increase the supply of housing to fix our problems. This is based on the assumption the affordability crisis happened because we haven't built enough housing over the last twenty-five years. Therefore letting the private sector build even more new housing now will magically lower the overall cost of housing.
That can only work if we increase the supply of affordable housing. Building more unaffordable housing doesn't trickle down and make other housing cheaper.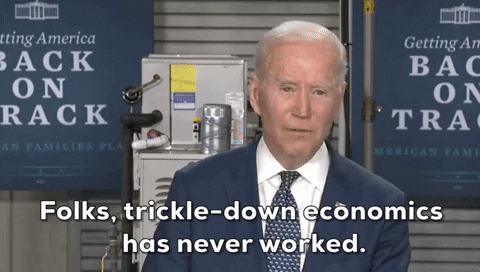 ---
$300k to build an affordable housing unit, really?
Right now it costs too much to build a new house, condo, or apartment. The Halifax Regional Municipality was provided $12.9 million from the CMHC Rapid Housing Initiative Program to build a minimum of 43 affordable units. This is a cost of $300,000 per affordable unit. It's hard to make a $300,000 unit affordable.((My assumption in larger centers, like Vancouver, Toronto, Montreal the cost/unit is even higher. ))
The CCPA report estimates Nova Scotia needs 30,000 permanent affordable housing units; at $300,000/unit, we would need to spend $9 billion to meet the need for affordable housing in Nova Scotia alone.
---
Increasing competition to reduce construction costs
The development industry typically claim that development charges, fees, taxes, and the cost of labour need to be lowered to make housing affordable.
Keep in mind development charges, fees, and taxes are paid to our municipal, provincial, and federal governments. Cutting these means our governments will have reduced revenues, or require larger deficits, to support the future development of affordable housing. Cutting wages for tradespeople could in turn reduce incomes across the board which could also increase the affordability crisis.
Reducing hard construction costs is never on the list.
---
I've built similar apartments consistently for the last eleven years. I've watched the construction industry consolidate at our local level. I've seen what happened to our costs and services when one company bought all the ready-mix concrete suppliers in our area. I've watched as large players buy the truss manufacturers, and I know that our cost for paving is higher when there is only one contractor in the area. My anecdotal experience has been when competition decreased my costs increased.
The Institute for Local Self Reliance has researched and found the following:
Once the chain has eliminated the local competition, prices tend to rise. In Virginia, a survey of several Wal-Mart stores statewide found prices varied by as much as 25%. The researchers concluded that prices rose in markets where the retailer faced little competition. A similar conclusion was reached in a survey of Home Depot. Prices were as much as 10% higher in Atlanta compared to the more competitive market in Greensboro, North Carolina.
My Consolidation Investigation:
I'm in Amherst, Nova Scotia. My quick research was an informal survey of all the retailers within forty-five minutes4 of my house, where I can buy typical building materials, like lumber, insulation, siding, drywall, and shingles.
I found 21 separate retail((Home Hardware is an interesting example. Most of the stores are individually owned, but each store pays an advertising fee to Home Hardware and typically buys their products directly from Home Hardware and Home's distribution centers. Home Hardware has the dominant position in the relationship with the individual store owner. They may be individually owned, but I've come to accept they are all operating under the same banner. Also, out of the 12 stores there are only six distinct owners.)) stores:
Based on this count the top three retail chains account for 17 of 21, or 80% of all locations within 45 minutes of my house. For this analysis I only counted stores; I suspect a comparison of sale volumes((In 2020, Home Depot had sales of $8.8 B in Canada, and 182 stores. Assume sales are spread evenly amongst the stores, (they're not), each Home Depot store did about $48.3 M in sales. The Home Hardware in Pugwash, NS did not do $48.3 M in sales in 2020.)) of the top three would show an even larger percentage of the market.
The Canadian Competition Bureau states:
When there is limited competition and consumer choice, businesses can dictate their terms. This can lead to businesses offering products and services that are too expensive, of low quality, or lacking features that consumers want.
This makes me suspect that retail prices of construction materials are higher than they need be, which in turn increases the cost of construction and housing.
This would also be why so many new houses are all the same colours, lack of competition doesn't force companies to innovate and come up with new colours or styles.
---
Concentration at manufacturing level:
This concentration doesn't stop at the retail level. Take a look at the shelves, or the storage yards, and you will find the real levels of concentration in the building supply industry. Here are some examples:
Asphalt Shingles:
There are four widely available brands of shingles, they all offer the same colours.
IKO – Available at Kent, Home Hardware, and Castle Building Supplies.

These shingles are produced by IKO Industries, which is owned by the Koschitzky family, one of the top 100 wealthiest Canadian Families.
GAF – Available at Home Depot.

GAF is owned by Standard Industries, which is a privately-held global industrial company operating in over 80 countries with over 15,000 employees.
Certainteed – Available at Timbr-Mart and Castle Building Supplies. Certainteed is owned by Saint-Gobain, a French company with 180,000 employees that was first founded in 1665.
Vinyl Siding:
There are four major vinyl siding manufacturers.((They all offer similar colours. When a company brings in a new colour, the others then start to manufacture that same colour.))
KayCan – Available at Home Hardware, Timbr-Mart, and Castle Building Supplies.

The KayCan Group of Companies is a privately owned Canadian firm that has grown by acquiring other firms, specifically in the US. Does anyone know anything more about the owners of the Kaycan Group of Companies?
ABTCO – Available at Home Depot, Kent and Home Hardware.

ABTCO is manufactured by KP Building Products, which is owned by the KayCan Group of Companies.
Other Examples:
Fibre-Glass Insulation has 2 manufacturers
Drywall has 2-3 manufacturers.

The ready-mix concrete industry in Nova Scotia is being rolled up.

3-4 companies that produce all the electrical panels and breakers.

2-3 companies produce plastic pipe for water lines and ABS pipe for drain lines.
I can keep going with more examples, and I may in future posts.
---
Increase competition to make housing cheaper?
Can we reduce construction costs by adding more competition to the building supply industry? If lack of competition increases prices, then more fair competition should decrease prices.
Reducing construction costs would:
make building new houses, apartments and condos cheaper; and

lower the costs to renovate and/or maintain the existing stock
Both of these would reduce the costs of housing and help solve our affordability crisis.
---
Let's do it. Now what?
We need to talk about market power and market concentration, and its impact on housing costs
Investigating and dealing with concentration in the construction industry is not talked about in affordable housing discussions, and it needs to be.
We need to talk about market concentration with people that are concerned about housing affordability, either non-profits, academics, politicians, individuals, journalists, grandparents, everyone.
We need to quantify the extent of the consolidation in the construction industry and calculate how much this has increased the cost of housing.
We don't need to prove that consolidation increases prices, we already know that. We do need to quantify the extent of the industry consolidation and the impact on housing prices.
Ideally, the Competition Bureau would perform this investigation by demanding access to internal business information in the construction supply industry. Without a complaint having been filed, the Competition Bureau can not start an investigation like this.
In the meantime, academics, think-tanks, policy researchers, or other organizations looking to solve affordable housing will need to start this research.
---
Over the next few months, I'm going to keep writing about this topic. More importantly I want to connect with you if this a topic you are interested in.
Connecting is simple – just reply to this email.
We can connect and talk more. I'll share what I'm thinking, I'm interested to hear your thoughts, and maybe there's a larger project we can work on together.
Please reach out and connect. Only good things happen from these conversations.
~Andrew